Get started




Install our urban satellites
Transf

orm your assets into an open digital platform connected to the real world.
Create Value




Deploy

solutions
Choose among our exiting use cases or invite developers to create new applications for your needs.
Have an Impact




Join a global community
Transform cities for good. Be part fo a global collaborative effort to make

the smart cit

y a reality.
Install our

urban satellites

in your assets and start creating value.
Explore some existing use cases running over citysense.
We install our urban satellites at your locations to understand traffic in real-time and generate actionable business insights for sales, operations and marketing.
​
We use an anonymous GDPR compliant method to detect passing by smartphones using WIFI technology.
​
Retail >
Restaurants >
Comercial Real Estate >
Convenience stores >
Customer support offices >
​
Real-time traffic per location.

Geographic origin of the traffic per location.

Indoor traffic patterns and circuits.

Sales integration for conversion analysis.

Automatic reports that helps you focus your actions.

Real-time results tracking for your actions.

New locations traffic analysis.
Frank Eckert
Innovation Manager

Walmart Chile
"Working with the Citysense team was a very positive experience. Always willing to create solutions or new proposals with the client at the center and leveraging technology to create value. The learning obtained together with the team will enrich Walmart and our customers"
Nicolás Iturra
Price Manager


Enex Shell Chile
"Citysense has enabled us to address some of our most complex business challenges through large-scale information and data. Working together and their willingness to understand our needs have been fundamental in developing solutions that today are an important part of the decisions we make every day"
Focus on creating amazing solutions connected to the real-world.

Forget about installing and operating any infrastructure.

We put at your disposal the

infrastructure

,

data

and a

client base

to start creating.
Every Urban Satellite is equipped with a range of IoT communication systems, ready to accept peripherals to be connected.​
Depending on the nature of your solution and your restriction you'll need the flexibility of choosing between one or many protocols.
​
LTE >
Low energy Bluetooth BLE >
LoRaWan >
WIFI >
​
​
By installing and using our urban satellites you help your city becoming smart.
Where are the smart cities?
The Smart City has been a promise for decades. The sad reality is that they do not exist.
​
Cities share the same problems, but solution efforts are local and disconnected from those who make the city. Citizens, small and large businesses, civil organizations and Nature.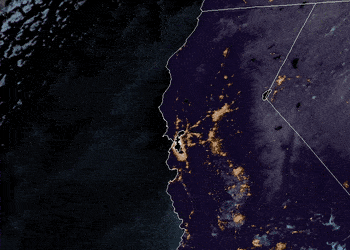 Our purpose is to accelerate the development of cities for their inhabitants, local businesses and the ecosystem.​
​
We are transforming existing infrastructure into a digital collaborative platform that enables the deployment of solutions connected to the real-world, creating value for those responsable for making the city.